Please make a note of the following dates for your diary, and be quick to book me for your event.
January:
25th January – Burn's Night
Burns Night is an event that is annually celebrated in Scotland on or around 25th January, and has become popular all around the UK.

Burn's Night commemorates the life of the poet Robert Burns, for his contribution to Scottish culture, who was born 25th January 1759. One of Burn's best known work is "Auld Lang Syne", which can be heard sung around the world on New Years Eve.
February:
8th February – Chinese New Year –
Chinese New Year, also called the Spring Festival, has more than 4,000 years of history. It is the grandest and the most important annual event for Chinese people.
14th February – Valentines Day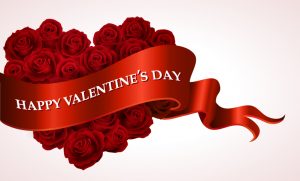 Valentine's Day – With my playing I can set the romantic mood for your event.
As I mentioned on my HOME page I play a great variety of music along with the sing-along tunes I am classically trained and also enjoy playing Jazz standards and background music as a cocktail pianist.
March:
1st March – St David's Day
St. David's Day in United Kingdom. People in Wales and those of Welsh origin celebrate the life of their patron saint, St David, and the Welsh culture on March 1 each year. Many people pin a daffodil or leek to their clothes and some, especially children, wear traditional costumes.
6th March – Mothering Sunday
Mother's Day is celebrated in the United Kingdom and Ireland on the fourth Sunday in Lent. It is not a national holiday. Most people today equate Mothering Sunday with the traditions of the American Mother's Day.
St. Patrick's Day – 17th March
Every year on March 17, the Irish and the Irish-at-heart across the globe observe St. Patrick's Day. What began as a religious feast day for the patron saint of Ireland has become an international festival celebrating Irish culture with parades, dancing, special foods and a whole lot of green.
Easter Sunday – 27th March
April:
April Fool's Day – 1st April
21st April – Queens Birthday
23rd April – St George's Day
May:
8th May – VE Day
June
2nd June – Queens Birthday (official)
August:
15th August – VJ Day
October:
31st October – Halloween
November:
11th November – Remembrance Day
December:
December (the whole month) – Christmas