On the Day
Book me for your sing-along pianist and on the day of your event I will provide all the song sheets so that all you have to do is to provide some enthusiastic singers.
Playing the old Cockney songs goes down really well for any occasion or party. I have a portable electronic piano, which has a setting that gives an authentic honky tonk pub piano sound. This can be heard on the music throughout the website. I try and make it easy for you to organise your private party or event and I can sometimes suggest ideas.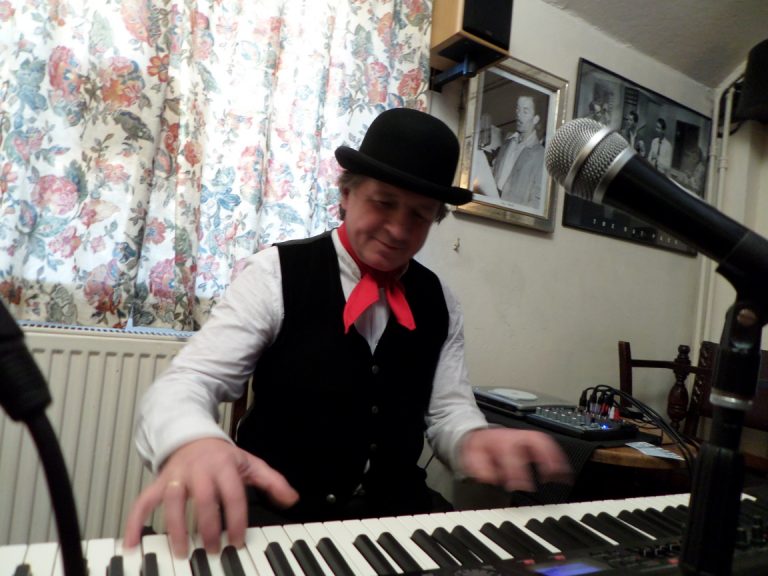 To give the event more authenticity I usually dress in cockney-style attire Which includes a bowler hat, red neckerchief, waistcoat, grandad shirt, etc.  It would be fun if your bar staff, friends, and any enthusiastic singers could join in and dress up too.
To add to the atmosphere putting up some simple decorations like bunting shows people something is happening. For public functions, it would also be useful if posters were put up to advertise the event and let people know what is happening on the day and what you are offering i.e. is pie and mash being served? I can provide posters which I can email for you to print off.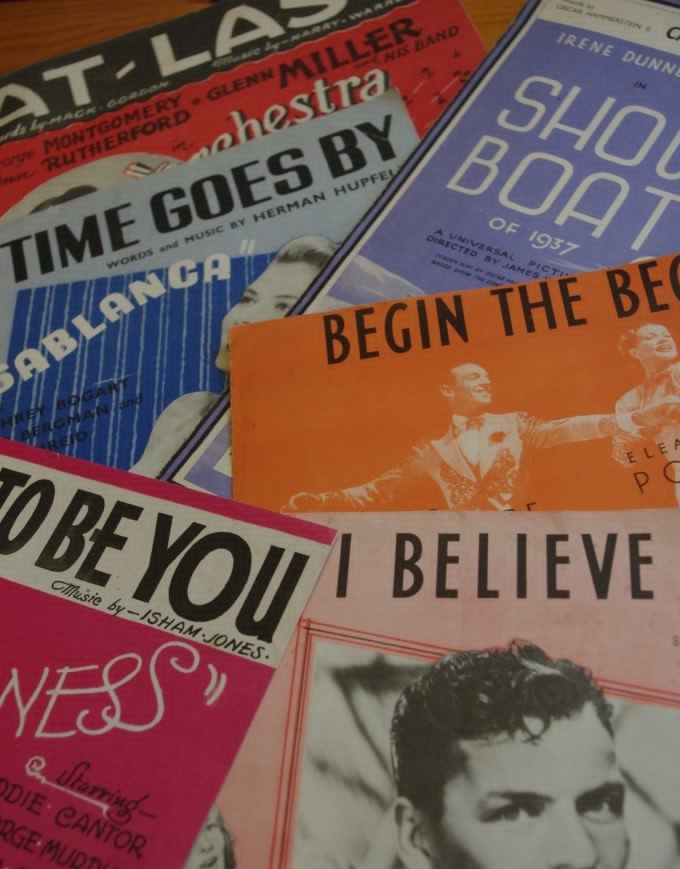 The song sheets are arranged in order of themes.  I currently have song sheets that are ideal for:
Cockney parties, VE Day, St Georges Day, , St Patrick's Day, St Andrews Day, St David's Day and Christmas.  I can usually provide a sing-along that will match the theme of your event.
Please contact me if you have a particular theme that you would like me to provide music for.
Will People Sing?
There is definitely no need to worry about whether everyone will sing at these sing-along events, I have a routine to encourage people to join in.  First of all, I hand out the song sheets personally which helps me to get to know the audience and I try and hone in on anyone who seems like a bit of an extrovert and I see if I can persuade someone to help me get the sing-along rolling.  I usually have three microphones set up on stands and I invite people I've met to come up and sing individually or in groups to help lead the singing.  At first, I find that people are a bit shy about getting up, but after a while, I end up with quite a crowd at the front and sometimes it's almost like a choir!  Quality isn't of the essence – as long as we have the enthusiasm that is all that matters.  Audience participation is the key and I always manage to get people singing.
Playing the Piano for a Sing-along
Playing the piano for a sing-along requires a different type of skill to my normal playing and I really have to try and help the singers come in at the right places (and in the right key if possible!). It would be absolutely useless for me just to bring a book of songs along and play from that. Most of the sing-along songs that people like to sing are published in keys which are difficult for the average person to sing. I've had to change the keys of nearly every song in my sing-along repertoire. This has made it possible for the vast majority of people to be able to sing these songs. The singing now sounds more mellifluous and I hear a lot less screeching!